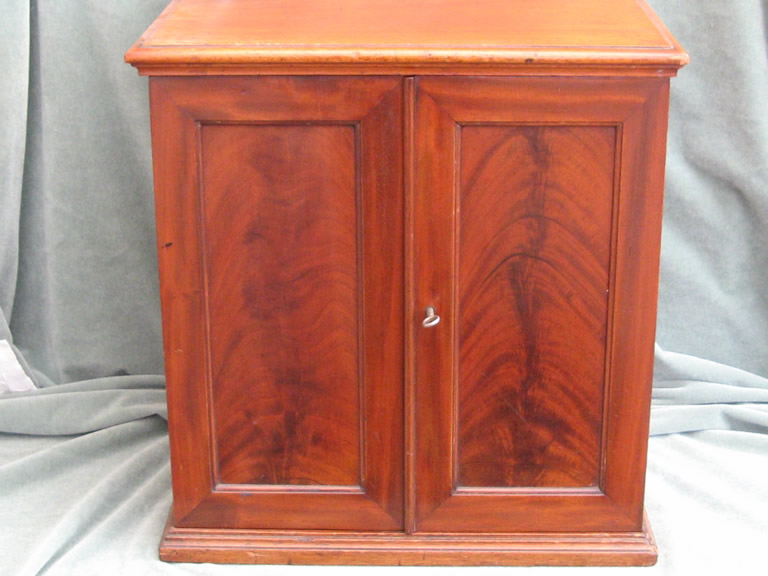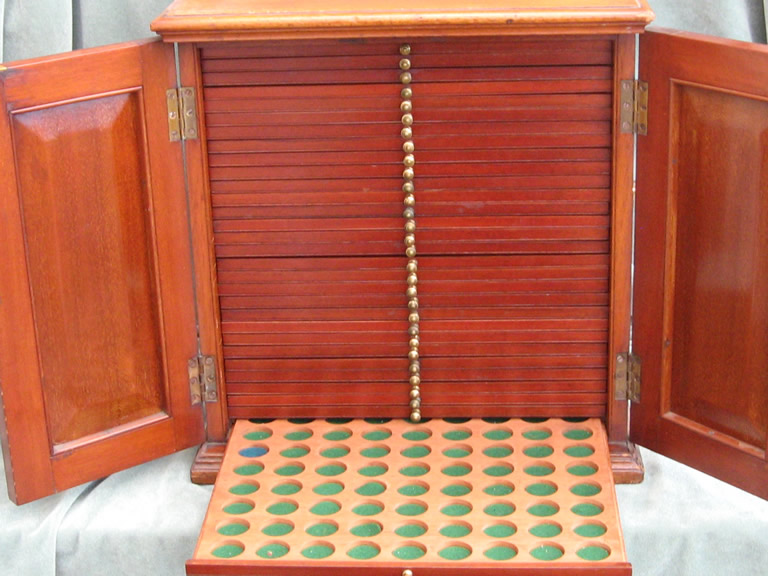 Dimensions
Height - 420 mm
Width - 400 mm
Depth - 325 mm
Price - £1045 inc UK delivery.
Many other antique coin cabinets available. Please ring for details.
ANTIQUE COIN CABINETS
A large mahogany coin cabinet made by Baldwins of Duncannon Street, Charing Cross circa 1905. This cabinet housed the celebrated Peter Woodhead collection of Hammered Pennys and in later years was used by the late Patrick Finn at Spink and Son, London.
This cabinet is in good working order. It has a few old scratches and bruises as is usual with a cabinet of this age but overall it is in better than average condition and complete with key.
The cabinet contains 30 x mahogany trays, each drilled with 72 recesses of 28 mm diameter tohouse a total of 2160 coins. New felt discs will be provided if required.